Conversion of Fidelity National Bank, West Memphis, Arkansas
June 27, 2019
The Arkansas State Banking Board approved the conversion of Fidelity National Bank, West Memphis, Arkansas to an Arkansas state-chartered bank to be known as Fidelity Bank, West Memphis, Arkansas.  The charter was granted June 27, 2019.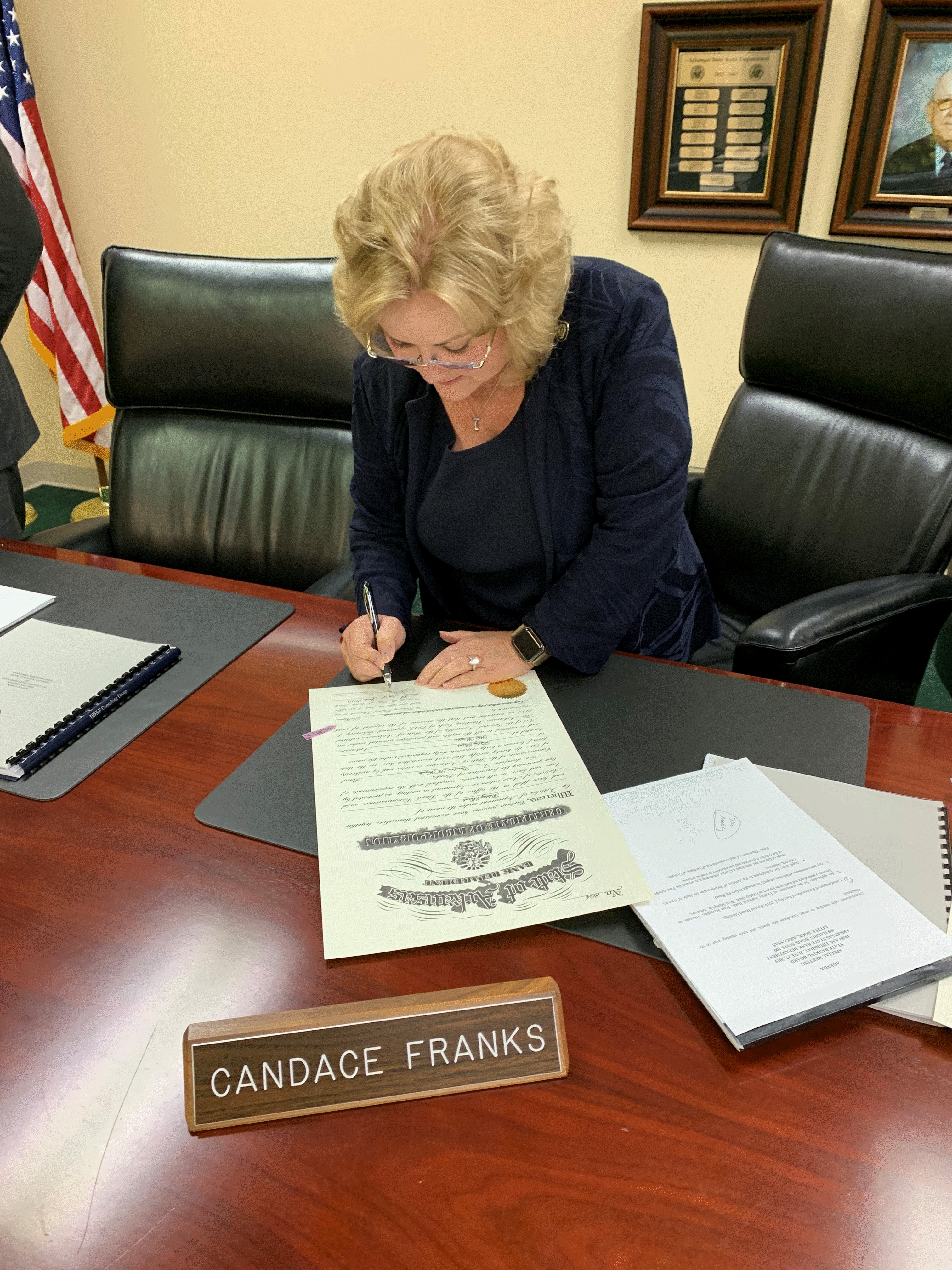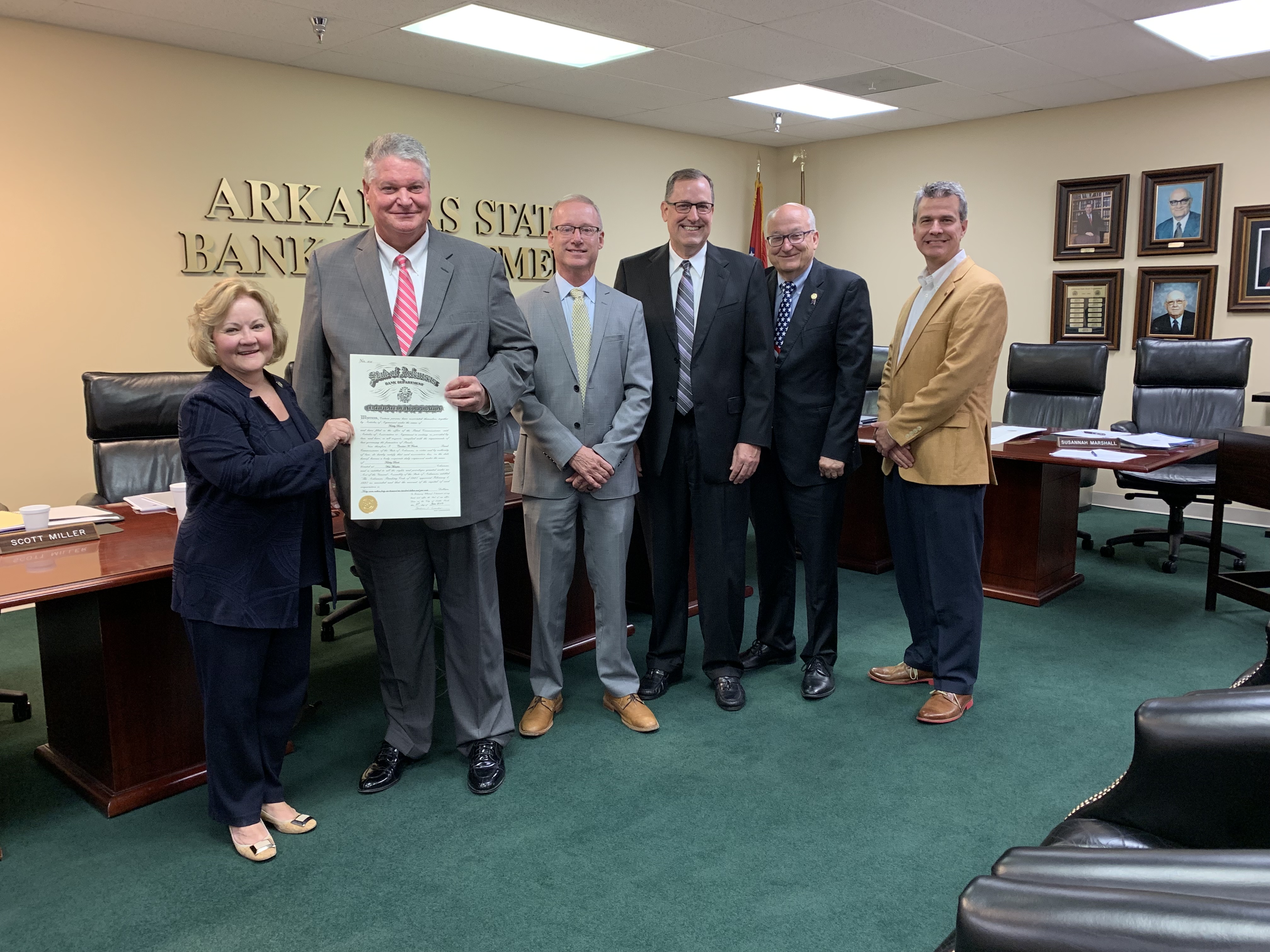 Pictured above is Commissioner Candace Franks, Fidelity Bank President and CEO Charles Horton and members of the Arkansas State Banking Board.
News
---
The Great Seal of Arkansas
The State Bank Department was created by Act 113 of 1913. The Department is charged with regulating commercial banks with main offices in Arkansas. These 79 banks hold assets of over $101.5 billion as of March 31, 2019. The Department also is charged with supervising the bank holding companies of Arkansas state-chartered banks; state-chartered trust companies; regional and county industrial development corporations; industrial loan institutions; and capital development companies. The Department operates to ensure the safety and soundness of, and public confidence in, these institutions and organizations.
---