State Banking Board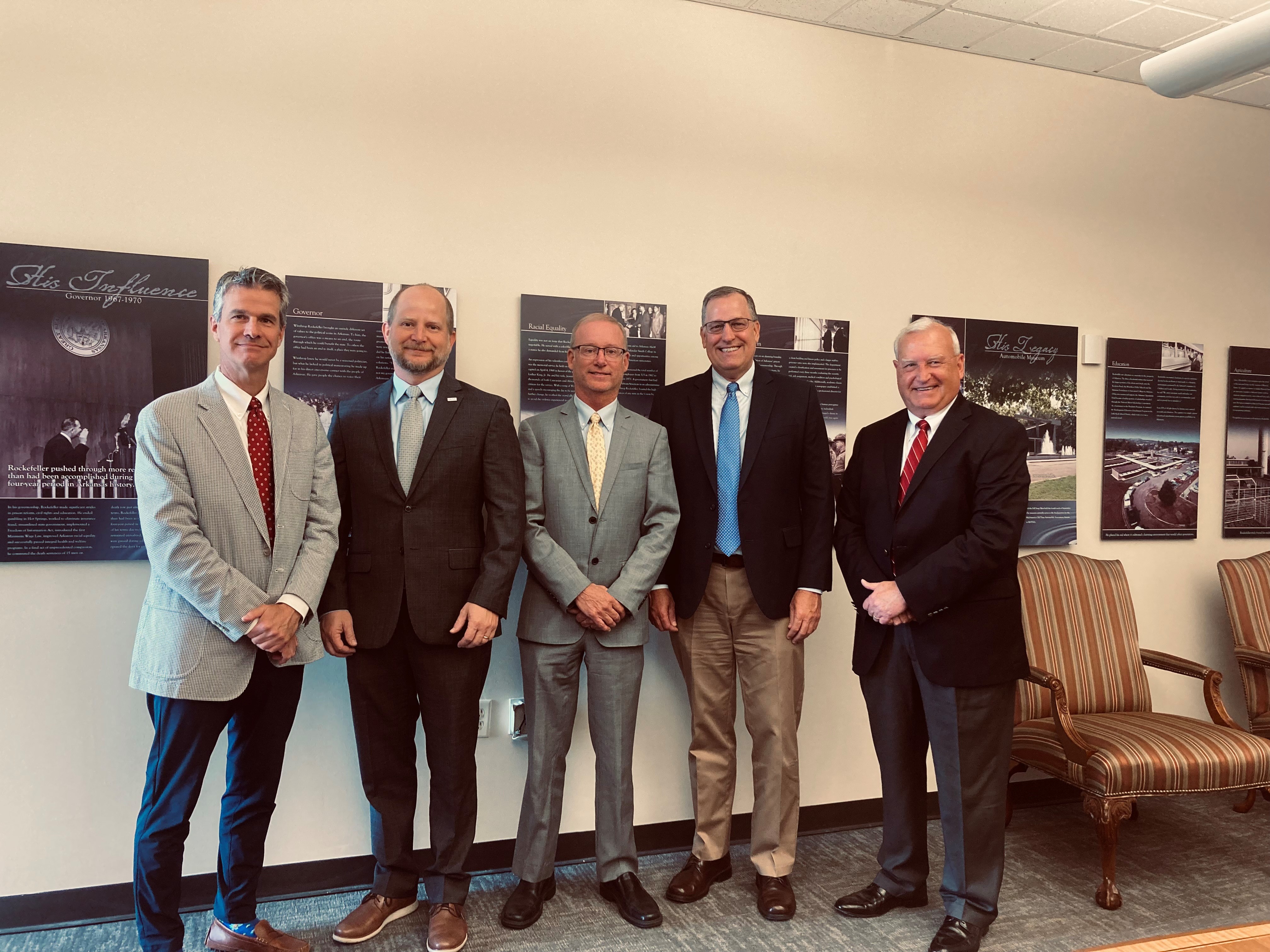 The State Banking Board was originally created under Act 60 of 1933. The Board consists of six (6) members. The members serve for five (5) years.
The powers and duties of the board include: Pass upon bank charter applications and charter amendments; pass upon proposed reorganizations, mergers and consolidations and conversion from National Charter to State Charter; power to permit banks to change location of place of business from one city to another; etc.
The Commissioner and the State Banking Board have full authority to issue rules and regulations.
The board holds regular meetings four (4) times a year on the third Thursday of January, April, July and October. The Bank Commissioner or the Chairman of the Board may reset the meeting after giving notice as required by regulation or may call special meetings as needed.
CURRENT ARKANSAS STATE BANKING BOARD MEMBERS
Todd Smith - Chairman
Magnolia
Term Expires: 12-31-2024
Russell Meeks III - Vice Chairman
Little Rock
Term Expires: 12-31-2023
Rusty Lanier
Little Rock
Term Expires: 12-31-2023
D. Scott Miller
Harrison
Term Expires: 12-31-2023
Randy Scott
Blytheville
Term Expires: 12-31-2025
Andy Davis
Roland
Term Expires: 12-31-2026