New State Bank Charter
Congratulations to The Bank of 1889, Berryville, Arkansas. The First National Bank of North Arkansas, Berryville, Arkansas converted from a National Bank to a State-Chartered Bank. The State Banking Board approved the application on June 28, 2022.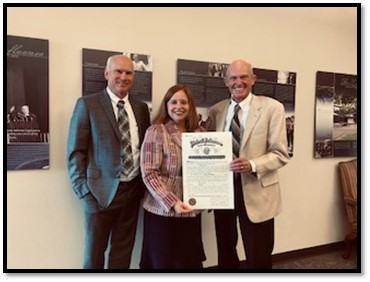 Left to Right: Doug Carr, Bank Commissioner Susannah Marshall and Bill Hudpseth.